Equipment Leases From American Capital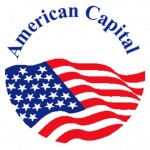 Columbus Jack, Inc and American Capital have partnered together to make your equipment acquisition simple and affordable. We'll help you get your equipment and get right back to business with minimal,
easy-to-understand paperwork and quick credit decisions, usually within 24 hours.
Programs
American Capital offers a full range of lease options at highly competitive rates. Our leasing experts will help you determine the alternative that is best for your business. If you need time to select equipment, we also offer a convenient lease line of credit to meet your future leasing needs.
Terms are 24, 36, 48, or 60 months with a minimum transaction of $5,000. We can also structure payments for special business needs.
* True Lease                                        * Lease-to-Own                      * Deferred Payments
 * Application Only Lease                   * Balloon Buyout Lease         * Seasonal Payments
Leasing Benefits
100% Cost Coverage- You can bundle "soft costs" such as shipping, installation and other labor costs right into the lease.
Tax Benefits- Many leases are 100% tax deductible and offer significant tax savings.
Budget Benefits- Your payments are locked in at today's low rates and won't adjust over time.
Conservation of Capital- Your money isn't tied up in equipment costs and can be invested in other areas of your business such as marketing and personnel.
Convenience- Most transactions up to $150,000 can be turned around within a day without financial disclosure.
To get started, just

DOWNLOAD

a lease application,complete and fax it to
Jason Marquardt's attention at 630-512-0070. 
American Capital:2015 Ogden Avenue #400,Lisle,IL60532
Phone: 630-512-0066   Fax: 630-512-0070